Fire Damage Cleanup & Restoration Services
24 Hour Emergency Fire Damage Mitigation Services
Full-Service Fire Restoration Company
Fire damage can impact your property in a number of different ways, and the full restoration process can be fairly extensive. The fact is, many fire restoration companies are unable to complete every step of the fire damage restoration process which means that you would be left to look for an additional contractor or company to finish the job. 
When you call France & Co. for fire damage restoration, we are able to help you from the initial fire damage inspection all the way through to the final fire damage repair.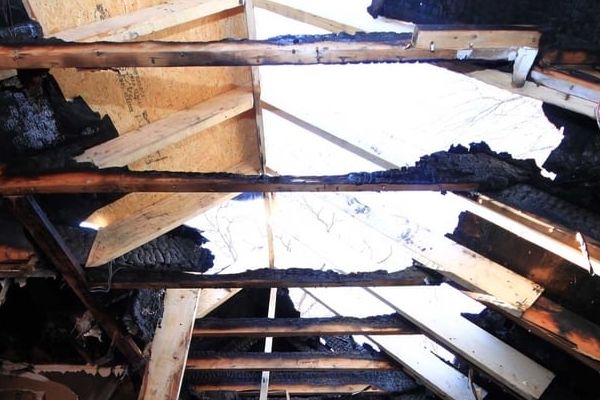 Contact France & Co. To Schedule Fire Restoration Services Today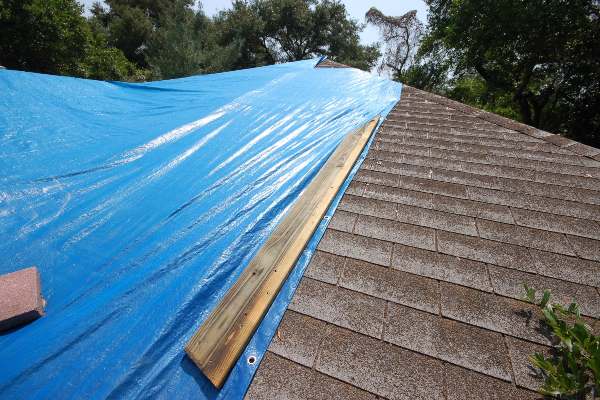 Emergency Fire Boardup Services
Fires and the extinguishing effort may leave your home or business damaged and exposed to the elements. Whether you have broken windows or doors, or compromised roofing or walls, having a professional restoration company board up and tarp these exposed areas is a great way to protect your property from further damage.
While you can attempt this process on your own, it is highly recommended that you call an expert fire board up company. For 24/7 emergency fire board up and roof tarping services, call the experts at France & Co. We are able to arrive on-scene and begin the fire board up process as soon as the fire marshal has cleared the dwelling.
The Fire Damage Cleanup Process
Smoke Soot Cleaning & Smoke Deodorization
After a fire, soot can cover practically every surface in the fire-damaged area. But because smoke and soot are carried in the air, they can be transported well beyond the scope of the fire-affected area, causing damage to materials throughout your property. 
Not only is smoke damage and its lingering odor hazardous to your health, it can be a triggering reminder of the disaster. The best option is to contact a smoke damage cleanup company for smoke soot removal and smoke deodorization.
For professional smoke damage cleaning and smoke deodorization, give France & Co. a call today.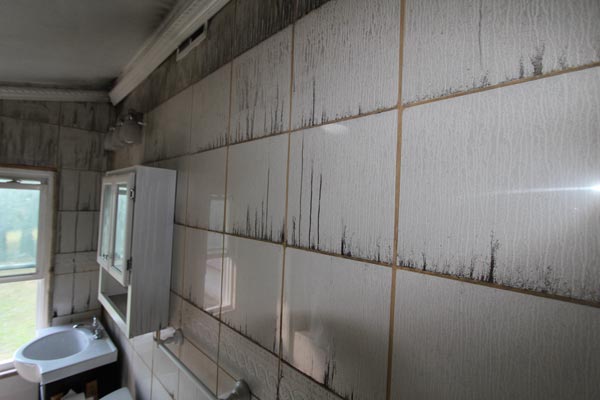 Contact France & Co. To Schedule A Fire Damage Inspection Today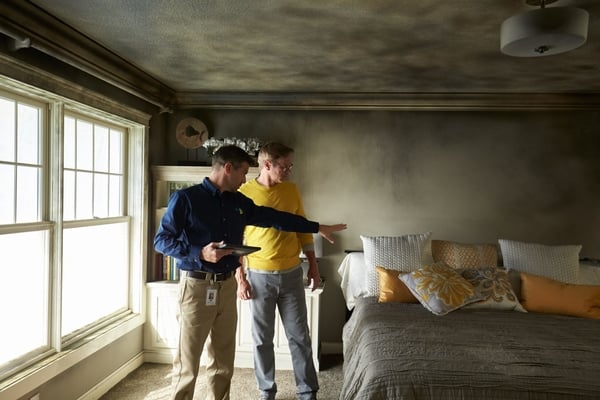 Does Homeowners Insurance Cover Fire Damage?
When it comes to fire damage, your general homeowner's insurance plan is likely to cover any losses you incur as a result of fire damage to your property.
As always with insurance, there are exceptions to this rule, and to receive the best and most accurate answers to your questions it is best to contact your insurance provider and ask them to walk you through your specific coverage when it comes to fire damage.
To assist in the insurance claims process, France & Co. maintains thorough documentation of all damages and work done.
Why Choose France & Co. For Fire Damage Restoration?
You can't control when a disaster is going to cause damage to your property, so  France & Co. offer 24 hour services, 365 days a year.
Effective disaster restoration requires advanced equipment to be used in combination with proper techniques from trained professionals. 
At France & Co. our technicians are trained and certified. When you work with us, you can rest assured you are working with the best.