Wildfire Clean-up & Restoration
Emergency Wildfire Damage Cleanup & Restoration Services
24-Hour Emergency Wildfire Damage Mitigation Services
Full-Service Wildfire Restoration Company
A sudden change in the direction of the wind can shift the direction of a wildfire without warning. This can send both flames and smoke uncomfortably close to your property. Now, even if the suddenly encroaching fire does not burn the property, there will always be residual effects. The smell of smoke and charred debris is more than just a nuisance. These aspects of a wildfire are an unwelcome reminder of the surrounding destruction, in addition to being significant health hazards.
Call France & Co. for a 24/7 response to your wildfire emergency and we will be there in an instant to inspect the property and provide an emergency board-up. Following that we continue our restoration process through smoke cleaning, damaged material removal, water damage cleaning, and wildfire damage repairs.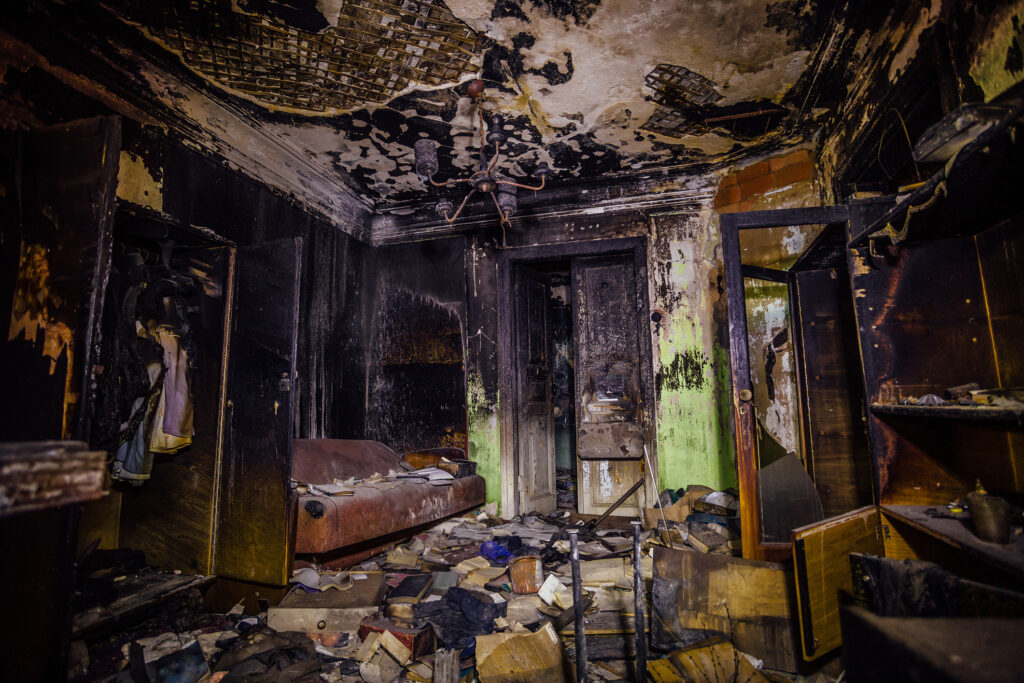 Contact France & Co. To Schedule Your Free Wildfire Damage Inspection
What To Do In Case Of A Nearby Wildfire
Your safety and wellbeing should always be the main priority when there is a nearby wildfire. If you deem that it is unsafe to stay near the property, do not stay behind. If there is sufficient time before the wildfire arrives, there are certain steps that you can take to protect your property. 
Before the wildfire
Clear flammable debris, leaves, and other items within 15 feet of your property
Keep your grass cut, and maintain 10 feet of clearance around propane tanks and grills. Keep a screen over the grill. Do not keep gasoline and other flammable materials near the base of buildings.
If any tree branches are reaching toward the property – remove them
Have the power company clear away branches near the power lines
Make an inventory of all the high-value items alongside photos. This can greatly speed up the potential insurance claim
Make an evacuation plan with your family 
While the wildfire is approaching
Seal all possible smoke entry points on the property. That includes vents, windows, doors, chimnies, etc.
Turn off any and all fuel sources like propane, natural gas, and others
Use non-combustible coverings over access points to reduce radiant heat
 Keep all water sources on, and fill up any buckets, garbage cans, pools, and other fillable containers with water. 
Stay ahead of the fire. Follow the news for developments and evacuate if necessary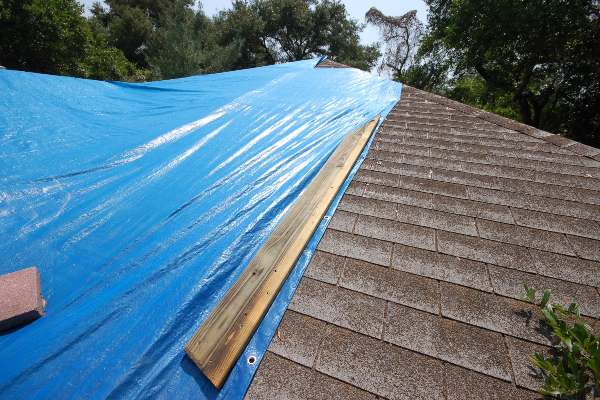 Emergency Fire Boardup Services
Following a wildfire, your property is left exposed to the elements, wild animals, and vandals. In order to protect your property from all of these dangers and more, you need fire board-up services as well as roof tarping. When performed correctly this process can save you time and money in the later stages of the wildfire restoration process. 
While it is possible for you to do it on your own, it is highly recommended that you call an expert fire board-up company. There is a serious risk of structural instability, and of inhaling smoke and soot following a wildfire. A professional will know which areas to support and will use advanced PPE. For 24/7 emergency fire board up and roof tarping services, call the experts at France & Co. We are able to arrive on the scene and begin the fire board-up process as soon as the fire marshal has cleared the dwelling.
The Wildfire Damage Clean-up Process
Smoke Soot Cleaning & Smoke Deodorization
Smoke and soot will quickly cover the entirety of your property after a wildfire. Not only is the smell highly unpleasant and serves as a constant reminder of the wildfire, but that soot and infiltrated smoke are a serious health hazard. You need to remedy that before the space can be safely used. The best option is to contact a smoke damage cleanup company for smoke soot removal and smoke deodorization.
For professional smoke damage cleaning and smoke deodorization, give France & Co. a call today.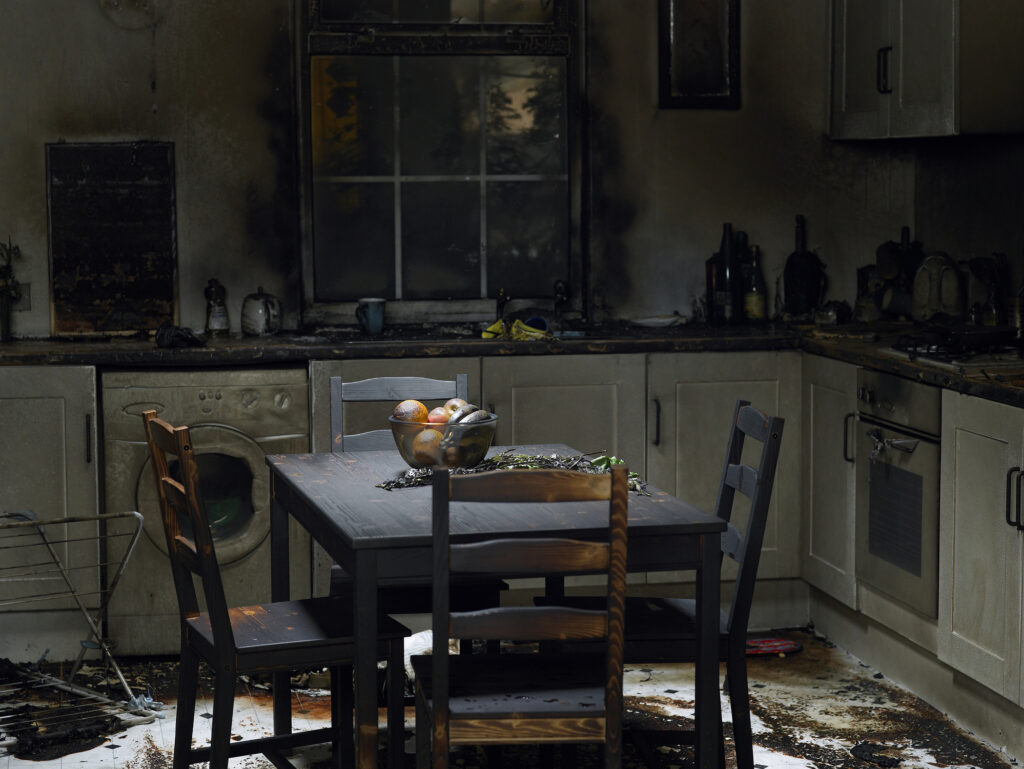 When faced with wildfire damage, contact France & Co.
Why Choose France & Co. For Fire Damage Restoration?
A wildfire is out of your control. You do now know when it will cause damage to your property, so  France & Co. offers 24 hour services, 365 days a year.
Using advanced equipment allows our highly trained professionals to work with speed, accuracy, and safety. This saves you time and money.
At France & Co. our technicians are trained and certified. When you work with us, you can rest assured you are working with the best.